I have splashed out and bought myself a portable ambisonic recording setup.
I looked at the Core TetraMic, of which we have one at VIPRE, but decided I really wanted a lower noise floor and so have gone for the Soundfield SPS200 which comes with an excellent plugin to manipulate the image in postproduction. The VVMic and VVteraMic plugins look good, but I feel more comfortable with a large company knowing it will be updated with OS updates etc.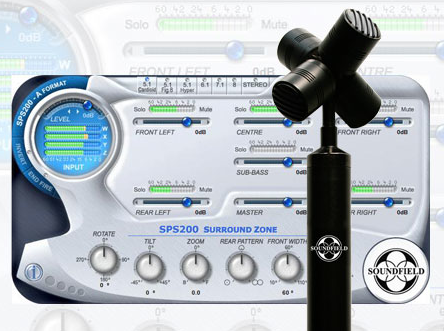 The SPS200 doesn't require an external hardware processor. Instead, processing software compatible with Pro Tools HD and all platforms supporting VST Multichannel is included, for functions including a to B format conversion and stereo and surround sound decoding and manipulation. The SPS200 uses the same multi-capsule technology as other acclaimed SoundField microphones, and is powered by standard 48V phantom power.
I am pairing this up with an Edirol R-44 Super from Oade Brothers with the Super mic pre upgrade, to minimise self noise. Oade say "The Edirol R44 Super upgrade rebuilds the mic preamps using high speed, very low noise and low distortion op amps that improve intelligibility and low level detail. Components are selected by ear to optimize detail and imaging for ENG, Acoustic Music or Ambient recordings with Ambisonics or Schoeps Surround mics. Improvements are also made to reduce the audible digital noise that contaminates the analog signal path with noise generated by the display, essential for high gain applications."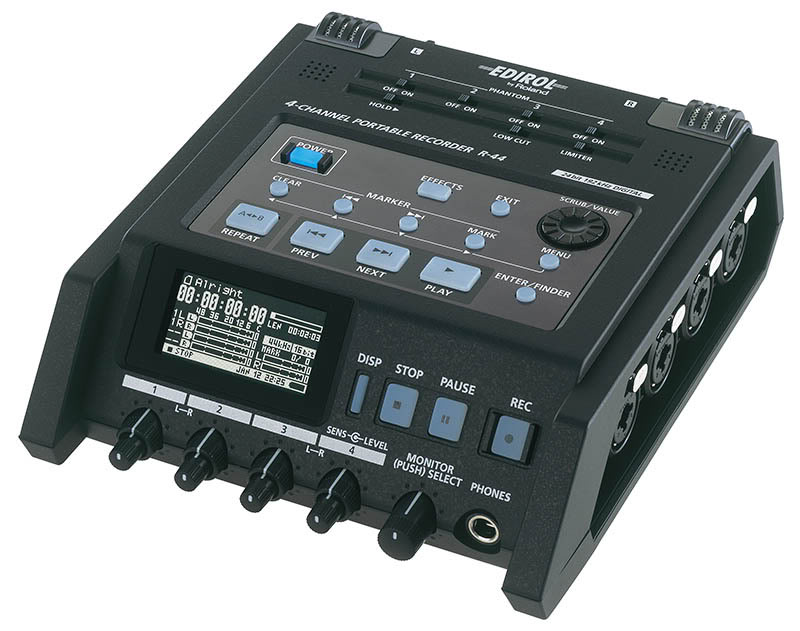 I will have to be careful to keep the gain settings equal on all 4 channels so that the decoding is OK, but that should not be too much of a problem.
I am using the Core Sound TetraMic Fluffy for the moment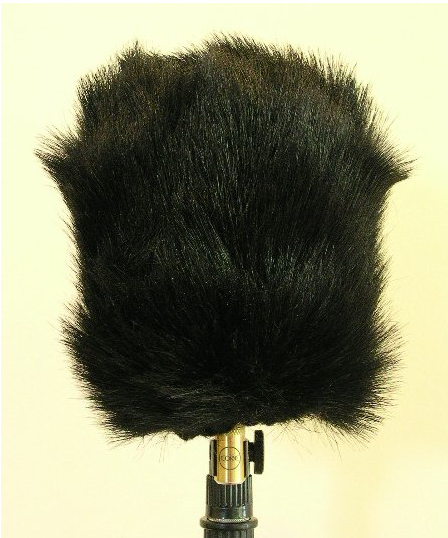 But will probably move to a Rycote pistol grip and Blimp when the bank balance has recovered a little as I am aware these mics have extraordinary low freq. sensitivity which will amplify handling noise.
Some interesting material is available on Angelo Farina's site
and on A and B formats. Also Etien's site over at Ambisonia
Can't wait for it all to arrive and get recording….. yippeeeeee