Filed in: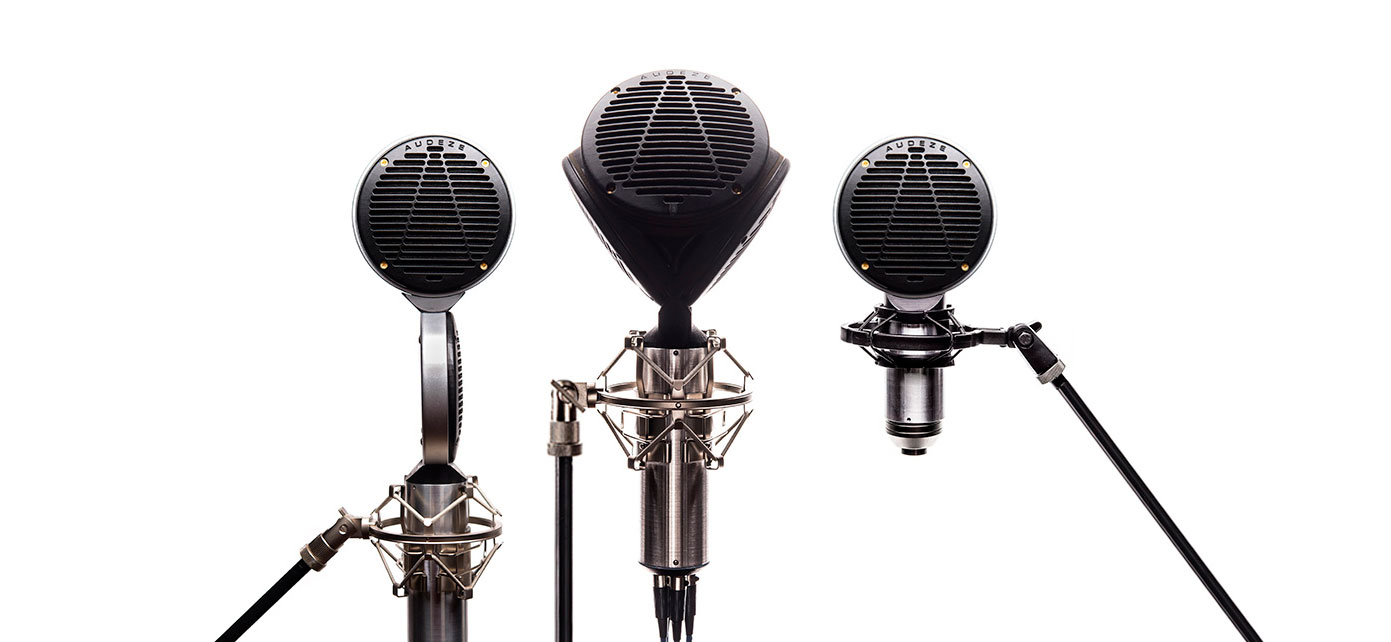 This seems like a very interesting addition to the Ambisonic mic cupboard. It needs NO phantom power. Here is a link for more technical details on how this technology works.
Planar Magnetic Microphones
Think you have a large diaphragm condenser microphone? Not so much anymore! At 100mm diameter Audeze's new mics give the phrase "large diaphragm" a whole new meaning. Instruments like snare drum, slap bass, triangle, acoustic guitar really come alive with our microphones.
Tetrahedral microphone
Your brain is smarter than you think it is: If the audio does not correlate to the video images, your brain knows this, and your visuals never make that final step towards successful virtual reality. When you see someone talking 20 feet away and 30 degrees to the left in a certain acoustical environment, your brain instinctively knows what it should sound like. It knows if the audio was really recorded in a studio, and the electronic reverb does not match the original acoustical space. So your user never "suspends disbelief." And you never deliver the complete alternate realm experience. Our VR Tetrahedral mic records all the audio around you and up to about 70 feet away – it also lets you manipulate the audio objects in that space after the fact – you can move objects left/right/up/down/front / back during mixdown. Because it supports the Ambisonics B format, you can easily generate alternate down-mixes to 7.1, 5.1, stereo, etc. This microphone is the only solution like this available today. It's not just the answer for VR, it also works great for recording of live music.
Finally a complete production/reproduction solution. Now you can achieve more accurate monitoring using Audeze microphones and headphones; the same technology used for recording and monitoring creates a more accurate mix.
Available in:
Mono $995, Stereo $1995, and Tetrahedral $3995 versions.
EQ software plug-in included free of charge, and they work with Pro Tools, Logic, etc.
Source: Planar Magnetic Microphones