Filed in:
Looks like and interesting tool for 3D sound reproduction – uses Wavefront synthesis

Absolute 3D Sound
Experience the extraordinary breakthrough of the patented Absolute 3D sound technologies that solves the challenges in attaining optimal, yet flexible acoustics for different applications.
Absolute 3D sound allows everyone in the audience to receive the same perfect natural sound impression throughout their listening experience, no matter where they are positioned.
Simple, flexible audio tool for professionals
Extraordinary experiences with virtual room acoustics and natural spatial renderings.
– Provides simple multi-room / layer capabilities
– Seamless adaptability maintaining the venue's aesthetic with reduced amount of loudspeakers
– Employs easy to use interfaces
– Integrates wave field synthesis in a complete, cost effective turnkey system
Sonic Wave I HD
The Sonic Wave I HD is equipped with an internal hard disk player, allowing it to be used with the Media Manager show control solution. A Sonic Wave I can easily be upgraded to a Sonic Wave I HD. Within the configuration program, you can then select which channel to playback from the internal player and which to feed with live inputs, providing total flexibility for your venue.
Technical Specifications
Description:Wave field synthesis audio rendering unit for processing of up to 24 input and up to 64 output channels with internal audio playback engineAudio Input:Digital MADI (coaxial or optical) or ADAT 24 Internal playback engine (HD option)Audio Outputs:Digital MADI (coaxial or optical) or ADAT 24Audio Processing:Sample rate and bit depth 48kHz,
24BitStorage:60GB (HD Option)Connectivity:Ethernet/ LAN (RJ45)Latency:Proccessing-Time: End-to-End <7ms
Sonic Emotion – the listening experience for professional 3D sound.
They also have
WaveDesigner
Define the size of your room and program the position of your speakers (up to 32 or 64) within minutes, with the easy-to-use graphical user interface. The processor then calculates the delay, gain and directivity adjustments for the integrated sound system.
WavePerformer
Program presets for your stereo or surround content with up to 24 channels. During operations in your venue, simply select the preprogrammed preset on the processor and start the show. You are also enabled to interactively move around the sound sources to deliver an amazing listening experience.
Filed in:
This is a fun (edging on manic) tutorial for very basic processing coding
Filed in:
Blue Ripple Sound have released a whole suite of ambisonic plugins including a proper 3D reverb – yippee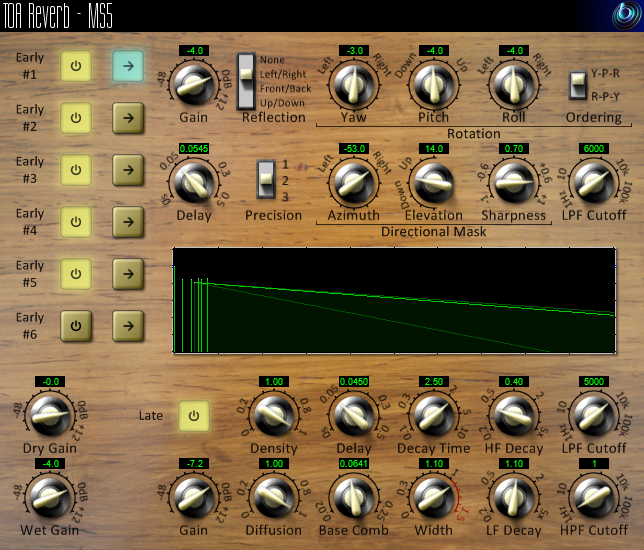 TOA Reverb VST | Blue Ripple Sound.
They also have a possibly useful headphone down mix for Ambisonic 3rd order mixes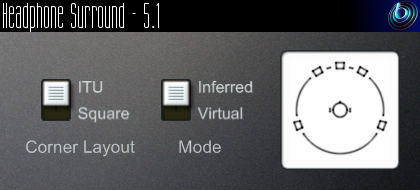 And a suite of tools for 3D game sound design and deployment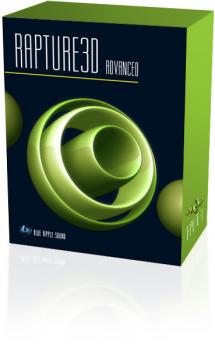 Filed in:
Roger Linn has been at this for a while – another really interesting interface/instrument on its way – keep an eye on this one!
A Revolutionary Pressure-Sensitive Multi-Touch Musical Instrument with 3D Note Expression

Filed in:
Wanted to collect these videos in one place