Filed in:
The Zero-Blade Technology is largely inspired from the sailboat and is likely to increase the efficiency of the current wind power conversion devices. The blades are replaced by a sail-shaped body while both hub and gearbox are removed. Instead of spinning the blades' rotor, the wind is being harnessed by a sail which follows a non-rotational back and forth motion. Such movement follows a knot path and allows the conversion of the majority of the kinetic energy into mechanical energy (using pistons). The same is then converted to a hydraulic pressure that could either be stored (in hydraulic accumulator) or instantly converted to electricity via a hydraulic motor and a generator. Thanks to the aerodynamic shape of the Saphonian, the drag force becomes the driving force of the system while the lift force becomes almost nil.
Filed in:
NiMate is in my view by far the best software out there fore Kinect – looking forward to multi-person tracking
Filed in:
I had some find performing on my Tempest Drum machine with Pincushioned (Barry Moon and Doug Nottingham), this week at the 1st Fridays event at Deus ex Machina, Phoenix
Filed in:
Not for Human Consumption
ABOUT THE EXHIBITION
From the inaudible to the barely registered, the overheard to the impossibly loud, Not for Human Consumption presents a collection of sonic phenomena, tests, byproducts and compositions that challenge our, self-given, position at the centre of sonic events
Curated by Julian Weaver, Not for Human Consumption is the fourth in a series of web exhibitions commissioned by CRiSAP (Creative Research into Sound Art Practice).
For more information, visit www.crisap.org
An online exhibition launch curated for CRiSAP by Julian Weaver
with live performances by
Semiconductor (UK) Valentina Vuksic (CH/NL)
and a newly commissioned text by Graham Harman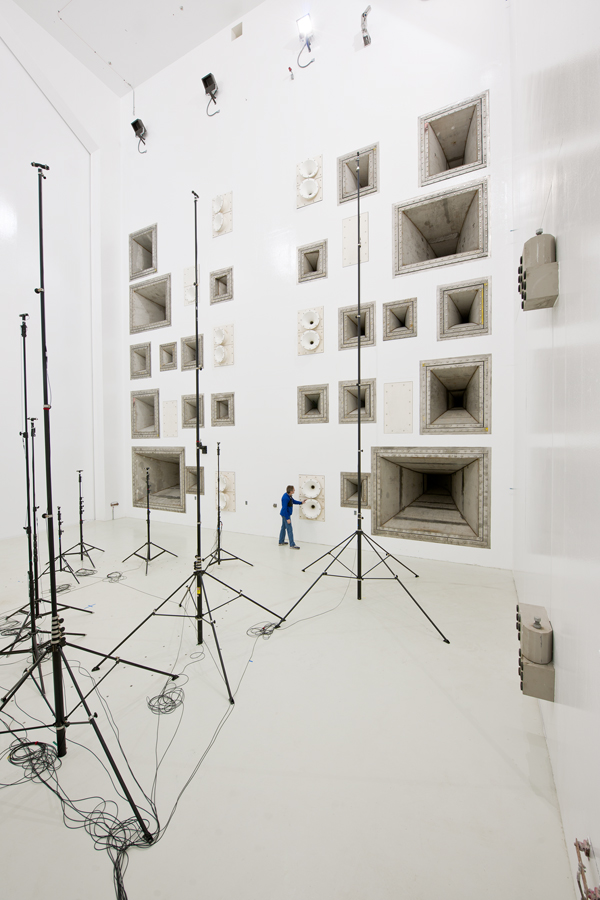 Photo © NASA Glenn Research Center – Reverberant Acoustic Test Facility