Filed in: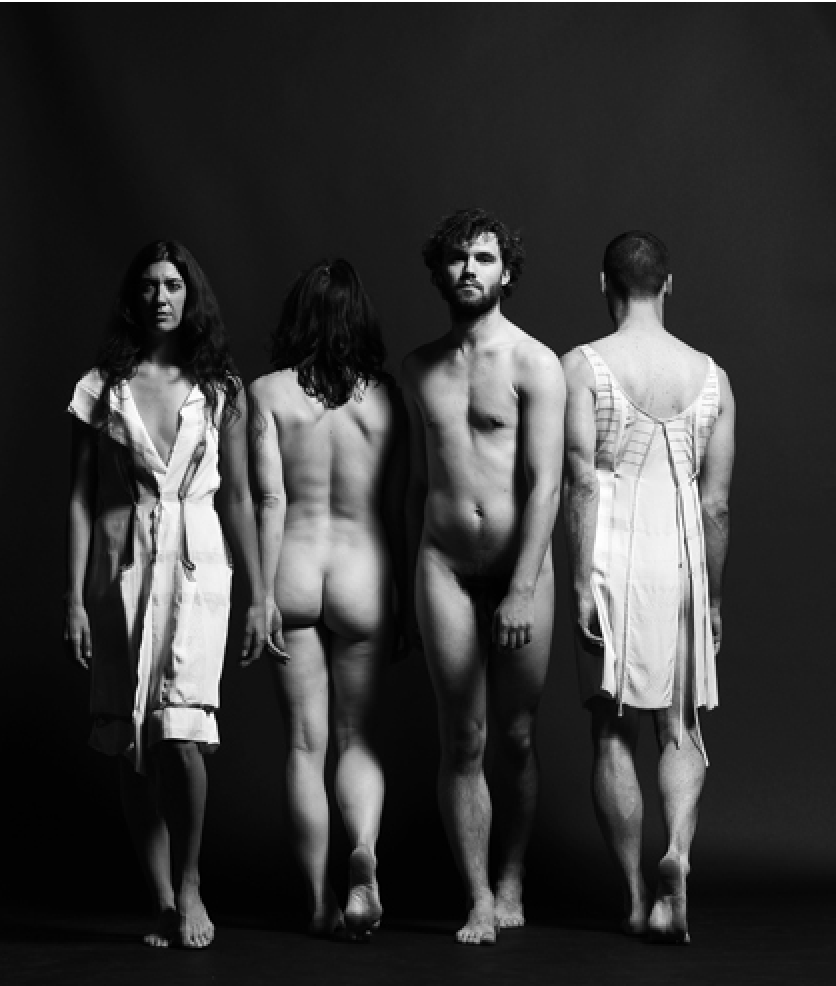 WORLD PREMIERE SEASON – one week remaining
tix. here
http://www.mtc.com.au/tickets/production.aspx?performanceNumber=6112
From vibrational energy and utopian impulses to alien abduction, this immersive performance draws together dance, sound, set design and fashion to envelop audiences into an otherworldly, transformative experience.
Choreographers Brooke Stamp and Phillip Adams construct a kinetic space where time is elastic; driven by sublime, generative sound composed and performed by Garth Paine. In the second half – Adams' Tomorrow – some members of the audience are asked to participate to become part of the installation and performance, creating an architectural abduction experience.
WARNING: This performance contains full nudity and immersive sound effects.
Filed in: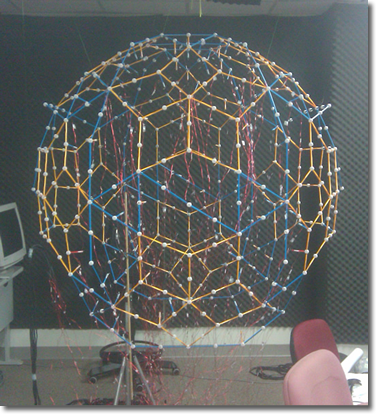 Head Related Transfer Function (HRTF) – RealSpace™ 3D
VisiSonics protected RealSpace™ 3D sound technology provides a truly realistic, as good as being there, experience to listeners equipped only with a standard two channel head phone or earbud device.
RealSpace™ is based on the fact that "humans have just two ears but can locate sounds in three dimensions from all directions (including above and below, front and rear, and to either side). This is possible because the brain and the ear work together to process information to infer from where sounds emanate. Because individuals vary in terms of the shapes of their heads and ears, the HRTF will depend on the dimensions of the individual listener. Recordings processed via an HRTF which approximates your own physical characteristics can be listened to on stereo headphones and interpreted as if they were comprised of sounds coming from all directions, rather than just two points on either side of your head. The perceived accuracy of the result depends on how closely the HRTF data set matches the characteristics of your own ears."
Filed in:
I will be at TROIS C-L with BalletLab from November 18 to December 8
http://www.danse.lu/?page_id=9209
Filed in:
At less than $200 online – this 8 channel ADAT I/O to Analog a great little box to add 8 I/O to your setup
Behringer ADA8000 ADAT to Analog I/O
Need to convert a digital signal to analog, or vice versa? The ADA8000 digital converter is sublimely easy to operate and fits neatly into a single rack space. The integrated A/D and D/A converters ensure optimal signal conversion without any distortion or signal deterioration.
The Basics

The ADA8000 is a state-of-the-art 8-channel A/D (Analog to Digital) and D/A converter with 8 built-in IMP (Invisible Microphone Preamps) microphone preamps. You can plug in your favorite mics (ADA8000 even includes +48 V phantom power for studio-grade condenser mics) and record directly to your multitrack or computer-based recorder, thanks to the built-in ADAT® interface. Conversely, the ADA8000 can also be used to convert digital signals, from soundcards and other multitrack devices, back into analog audio.