Filed in: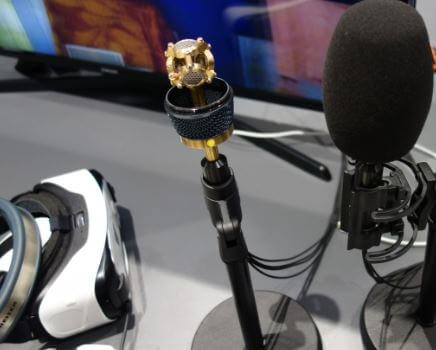 The new Sennheiser VR mic, AMBEO, will enable a user optimal performance even under the toughest filming conditions, designed to be used for the new GoPro 360 VR camera rig. The VR mic has a special windshield that is waterproof and nearly immune against snow, ice, and wind. This is a perfect tool GoPro to film extreme sport athletes such as pro surfers, mountain climbers, base jumpers, and mountain bikers.
Source: AMBEO: Virtual Reality Microphone By Sennheiser – Virtual Reality & Augmented Reality Trend News & Reviews – Virtual Reality Reporter
Filed in: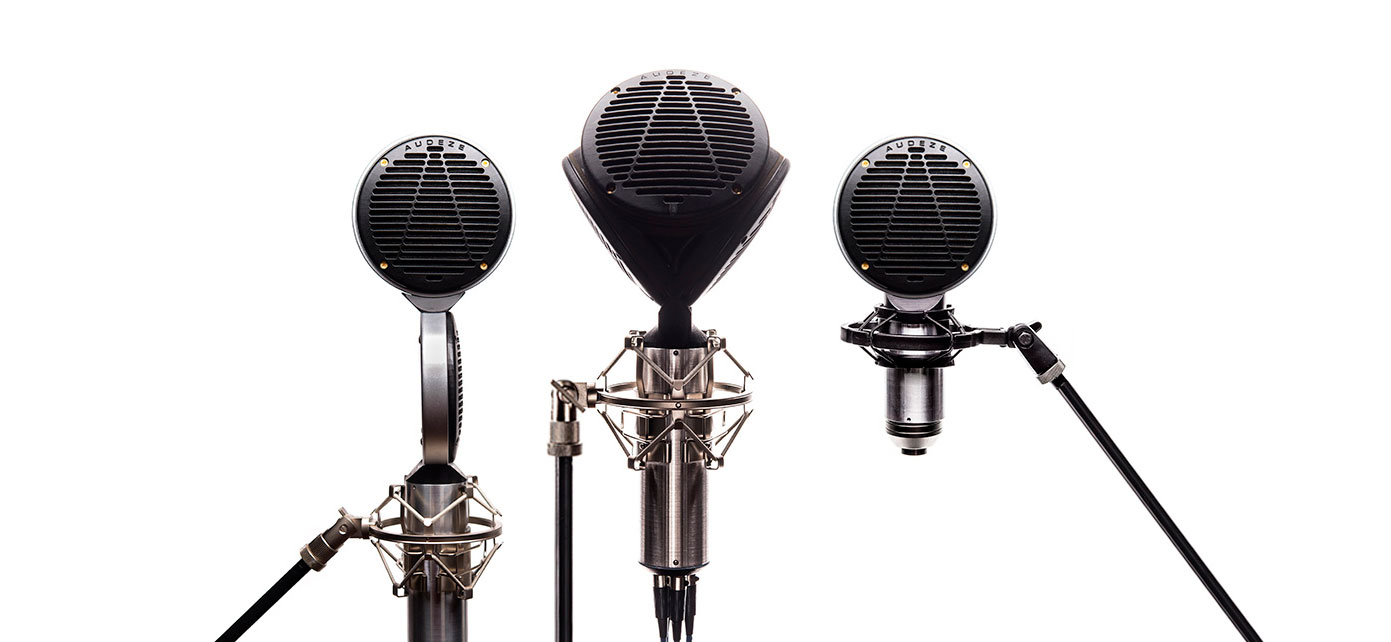 This seems like a very interesting addition to the Ambisonic mic cupboard. It needs NO phantom power. Here is a link for more technical details on how this technology works.
Planar Magnetic Microphones
Think you have a large diaphragm condenser microphone? Not so much anymore! At 100mm diameter Audeze's new mics give the phrase "large diaphragm" a whole new meaning. Instruments like snare drum, slap bass, triangle, acoustic guitar really come alive with our microphones.
Tetrahedral microphone
Your brain is smarter than you think it is: If the audio does not correlate to the video images, your brain knows this, and your visuals never make that final step towards successful virtual reality. When you see someone talking 20 feet away and 30 degrees to the left in a certain acoustical environment, your brain instinctively knows what it should sound like. It knows if the audio was really recorded in a studio, and the electronic reverb does not match the original acoustical space. So your user never "suspends disbelief." And you never deliver the complete alternate realm experience. Our VR Tetrahedral mic records all the audio around you and up to about 70 feet away – it also lets you manipulate the audio objects in that space after the fact – you can move objects left/right/up/down/front / back during mixdown. Because it supports the Ambisonics B format, you can easily generate alternate down-mixes to 7.1, 5.1, stereo, etc. This microphone is the only solution like this available today. It's not just the answer for VR, it also works great for recording of live music.
Finally a complete production/reproduction solution. Now you can achieve more accurate monitoring using Audeze microphones and headphones; the same technology used for recording and monitoring creates a more accurate mix.
Available in:
Mono $995, Stereo $1995, and Tetrahedral $3995 versions.
EQ software plug-in included free of charge, and they work with Pro Tools, Logic, etc.
Source: Planar Magnetic Microphones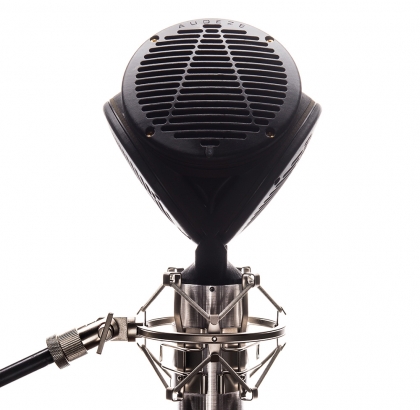 Filed in:
The USBStreamer B is a miniature multi-channel USB to ADAT/Toslink interface with native support for audio files format up to 24bit/192kHz. Operating in ADAT or Toslink depending on the loaded firmware, the unit is versatile and very cost effective. In the ADAT mode, the USBStreamer B makes the retrofit of outboard DAC/ADC interfaces a child's play. A simple firmware update and one can enjoy strea
Source: USBStreamer B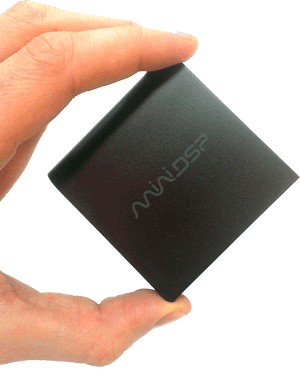 Filed in:
This looks like a great option for multichannel playback for acoustic performances and also for installations
The Cymatic Audio Live Player LP-16 is the easiest to use direct from USB Playback System, offering a 16-track audio player, standard MIDI File Player, Footswitch Start and Stop, and dedicated software Playlist Editor. The LP-16 works as a dedicated multi-track player for live performances, while sparing users the hassles of using a laptop and computer audio interface in a live environment. It is perfect for backing tracks, virtual sound checks, triggering synthesizers or samplers, driving light shows and controlling devices.
via Live Player LP-16 – cymatic audio.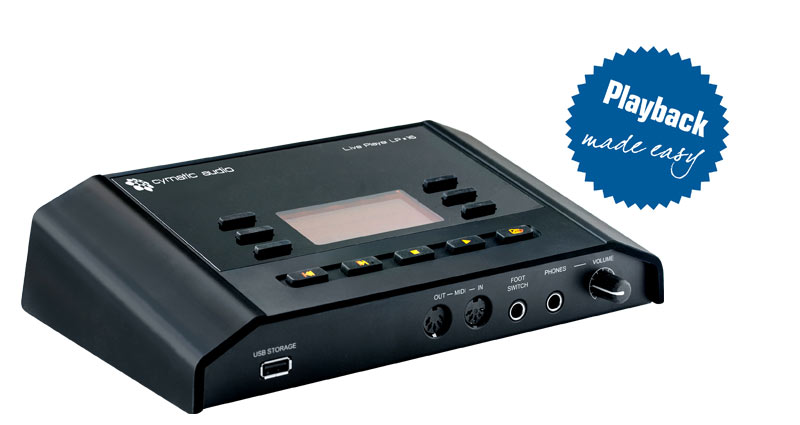 Filed in:
href="http://www.activatedspace.com/blog/wp-content/uploads/2014/10/Screen-Shot-2014-10-11-at-6.08.33-PM.png">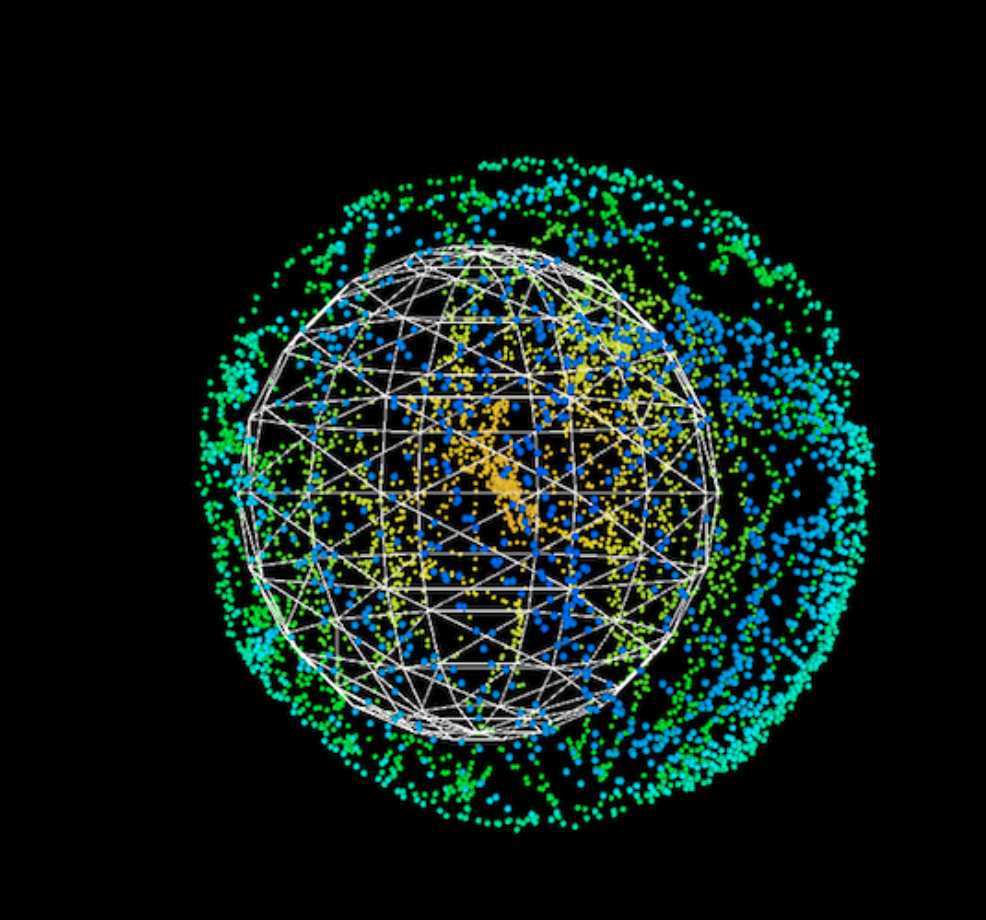 This is a tutorial to use the 9DOF Razor IMU
Tutorial · ptrbrtz/razor-9dof-ahrs Wiki · GitHub.
This is a a link for AmbiExplorer, which allows you to listen and explore ambisonic B-Format and UHJ audio files. It does it by decoding to stereo binaural or virtual microphones. You can decide were you want to be facing in the soundfield by moving a virtual 3D panner that lets you rotate and set the angles for either the virtual human head or the virtual microphones. The polar patterns for the microphones can be set ranging from omni-directional to bi-directional.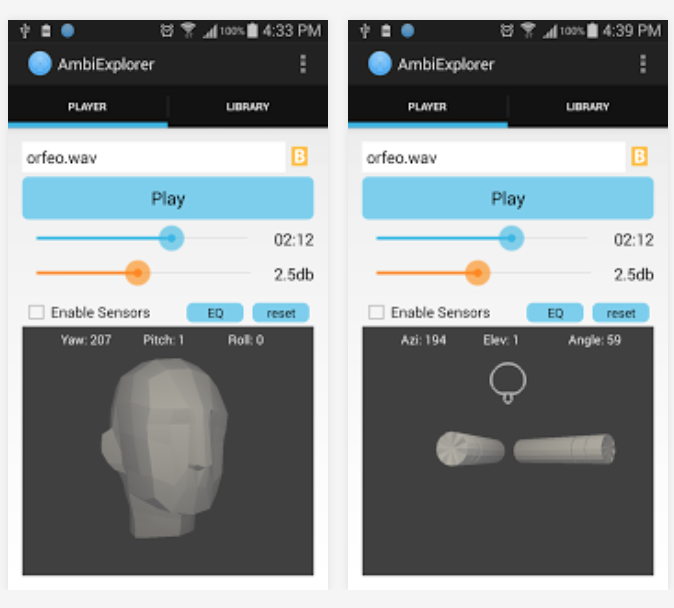 Filed in:
VisiSonics | RealSpace™ Audio/Visual Camera.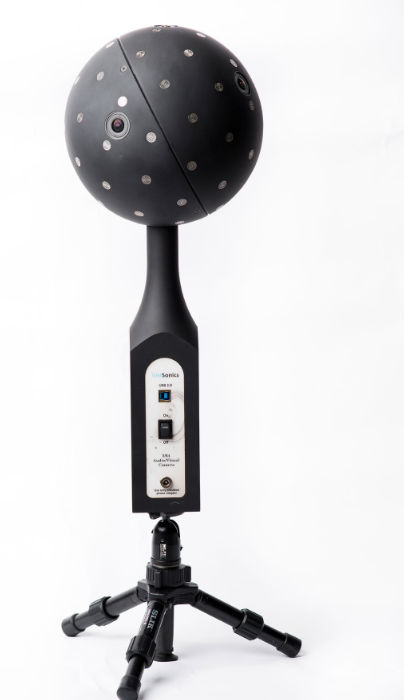 Audio Panoramic Camera Description
The popular RealSpace™ Audio Panoramic Camera consists of a microphone array and camera array distributed over the surface of an 8-inch aluminum sphere and internal electronics to calibrate and synchronize audio and visual data capture. The RealSpace™ Audio Panoramic Camera comes in a number of standard configurations differentiated by the number of cameras and/or the number of microphones. The RealSpace™ 5/64 Panoramic Audio Camera shown above consists of 64 microphones and five video cameras.
The RealSpace™ Audio Panoramic Camera's spherical microphone architecture provides an omni-directional acoustic image of the environment. The microphone signals are conditioned using individual pre-amp circuits and the converted to digital by a dedicated analog to digital converter. The digitized acoustic data are sampled at 44.1 kHz per channel at 24 bit depth and collected by an internal high performance Field Programmable Gate Array (FPGA) based processor where they are managed. Formatted and converted into a single USB 2.0 data stream. RealSpace™ software operating on a customized laptop with an internal NVIDIA GPU accepts USB data stream and performs the user-selected functions with extensive real-time processing capabilities. The auditory scene can be decomposed into its spherical harmonic components up to order 7. This allows for increased spatial isolation of acoustic sources in the environment. Further, the scene can also be decomposed into filtered plane-waves, and can be beamformed into multiple real-time beams. A resolution of up to 2 degrees is possible for higher frequency beams.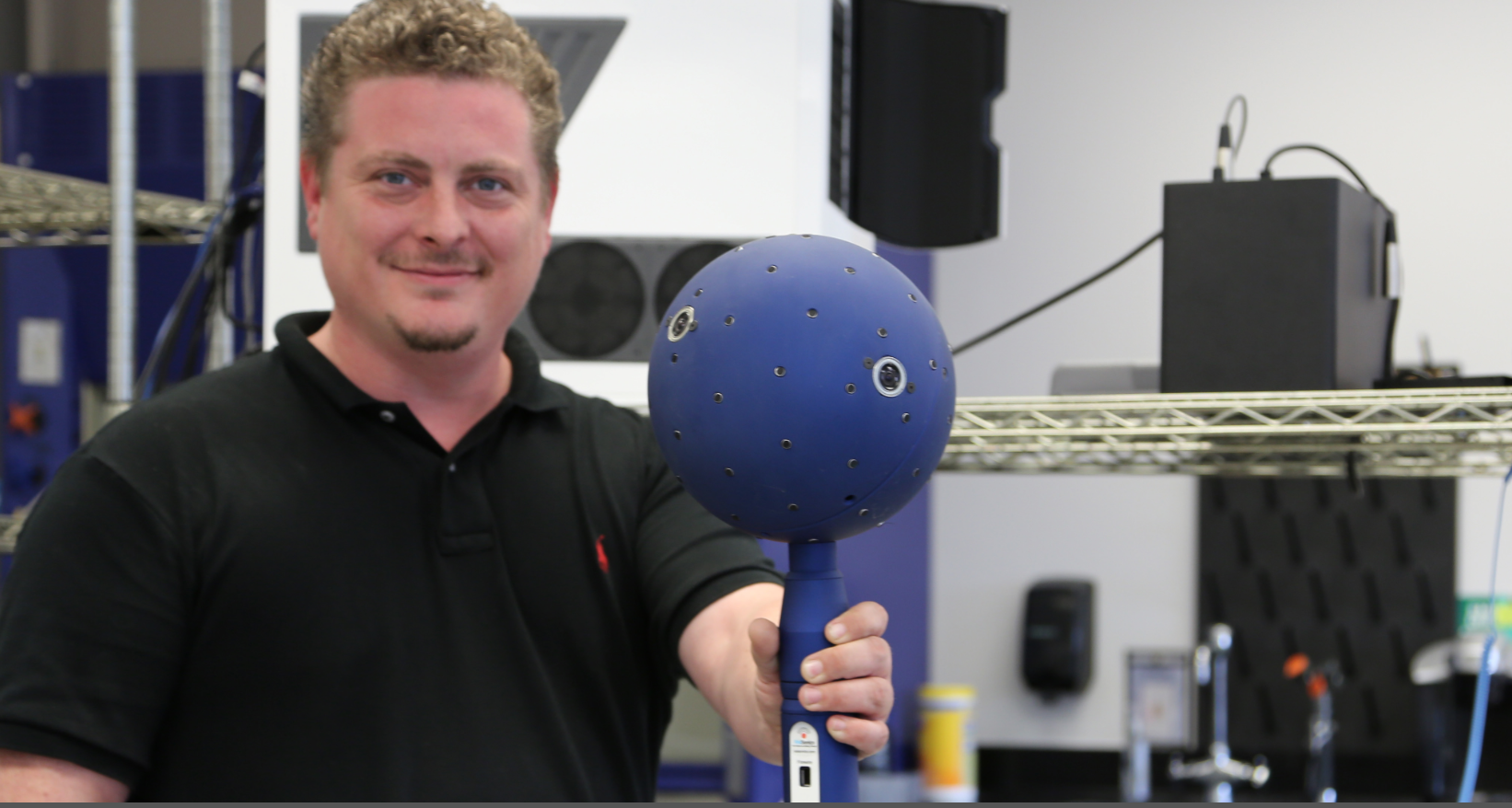 Filed in:
Looks like and interesting tool for 3D sound reproduction – uses Wavefront synthesis

Absolute 3D Sound
Experience the extraordinary breakthrough of the patented Absolute 3D sound technologies that solves the challenges in attaining optimal, yet flexible acoustics for different applications.
Absolute 3D sound allows everyone in the audience to receive the same perfect natural sound impression throughout their listening experience, no matter where they are positioned.
Simple, flexible audio tool for professionals
Extraordinary experiences with virtual room acoustics and natural spatial renderings.
– Provides simple multi-room / layer capabilities
– Seamless adaptability maintaining the venue's aesthetic with reduced amount of loudspeakers
– Employs easy to use interfaces
– Integrates wave field synthesis in a complete, cost effective turnkey system
Sonic Wave I HD
The Sonic Wave I HD is equipped with an internal hard disk player, allowing it to be used with the Media Manager show control solution. A Sonic Wave I can easily be upgraded to a Sonic Wave I HD. Within the configuration program, you can then select which channel to playback from the internal player and which to feed with live inputs, providing total flexibility for your venue.
Technical Specifications
Description:Wave field synthesis audio rendering unit for processing of up to 24 input and up to 64 output channels with internal audio playback engineAudio Input:Digital MADI (coaxial or optical) or ADAT 24 Internal playback engine (HD option)Audio Outputs:Digital MADI (coaxial or optical) or ADAT 24Audio Processing:Sample rate and bit depth 48kHz,
24BitStorage:60GB (HD Option)Connectivity:Ethernet/ LAN (RJ45)Latency:Proccessing-Time: End-to-End <7ms
Sonic Emotion – the listening experience for professional 3D sound.
They also have
WaveDesigner
Define the size of your room and program the position of your speakers (up to 32 or 64) within minutes, with the easy-to-use graphical user interface. The processor then calculates the delay, gain and directivity adjustments for the integrated sound system.
WavePerformer
Program presets for your stereo or surround content with up to 24 channels. During operations in your venue, simply select the preprogrammed preset on the processor and start the show. You are also enabled to interactively move around the sound sources to deliver an amazing listening experience.