Filed in:
Looks like its ready to launch
Audiobus: Live, app-to-app audio streaming on iOS..
Hello friends of Audiobus,
We're going to launch Audiobus on Monday, December 10th 2012.
It will cost 9.99 US$ and it's going to be available for the iPad, iPhone and iPod Touch on iOS 5.0 and later.
Supported apps at launch will be, in alphabetical order:
Funkbox (input slot)
JamUp XT (effects slot)
JamUp Pro XT (effects slot)
Loopy (input and output slot)
Loopy HD (input and output slot)
MultiTrack DAW (output slot)
NLog MIDI Synth (input, effects and output slot)
NLog Synth PRO (input, effects and output slot)
Rebirth for iPad (input slot)
SoundPrism Pro (input slot)
Sunrizer Synth for iPad (input slot)
We're expecting Thumbjam and Drumjam to be available shortly after launch since they're currently waiting to be reviewed by Apple App Review.
Moog and Wavemachine Labs have been working on makingAnimoog and Auria, respectively, compatible with Audiobus but implementation is not yet complete for either of them.
We'll be starting a limited second wave of Audiobus apps – limited so we can rapidly respond to any potential remaining issues – by giving another 25 developers access to the SDK. These developers will be selected from the list of developers who have expressed interest in acquiring access to the SDK – currently that's a list more than 700 entries strong.
After a sufficient amount of apps from the second wave of developers have been approved by App Review and feedback is favorable, we're going to make the SDK public. This is going to happen in the next months.
For those asking themselves how long it takes a developer to implement Audiobus support into their app: It depends on the complexity of the app and level of integration. The fastest teams have done it in one day. Testing and submission to App Review is typically the most time-consuming part.
We're currently finalizing the manual and we're going to post videos demonstrating the less obvious features of Audiobus over the course of this week to shorten the wait.
The Audiobus Team
Filed in:
C4.
C4 is a brand new creative-coding framework lets you build expressive user experiences and create works of art. C4 gives you the power of the native iOS programming environment with a simplified API that lets you get down to working with media right away. Build artworks, design interfaces, explore new possibilities of working with media and interaction.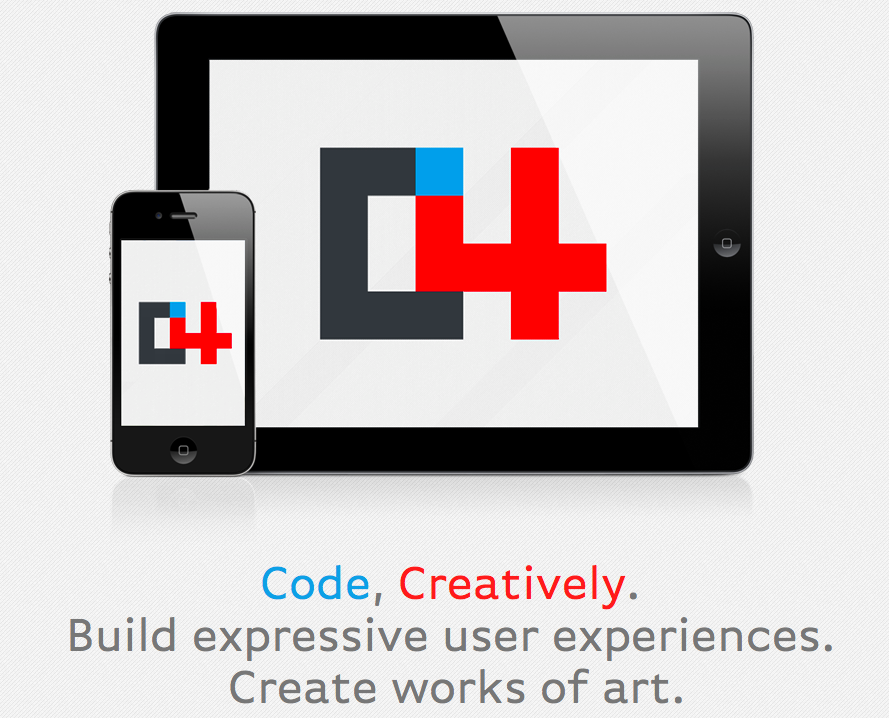 Filed in:
This is an interesting portable sensing device called the Node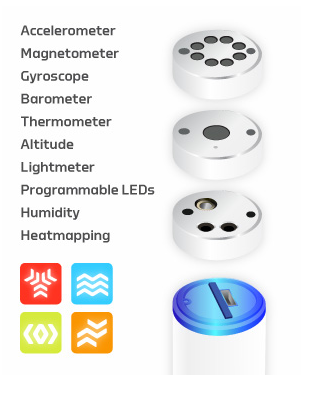 Filed in:
This is interesting because it hase a reasonable range (33′ being class 2 Bluetooth) and it has charging and is integrated with the iPhone and may be hackable for other applications – could be of use for rehab and distraction applications in hospitals.
Scosche myTREK wirelessly connects to iPod touch or iPhone
No bulky chest straps or wires!
Audio prompts for real-time feedback while you work out
Control music from the armband while you work out
Lithium-ion battery provides up to 5 hours of workout time
Includes USB charging cable
Work out from up to 33 ft away from your device
Scosche myTREK App manages pulse, training type, calories burned, distance run, music and more*
Filed in:
Turntable Interaction – Mopho DJ | Old and Analog Turntables become Digital through iPhone | AudioProNews.Com | Audio and Music Production News.
Nicholas Bryan – music, computing and design researcher at Standford University has made an app for iPhone that simply transform your old dj equipment into a brand new and full option digital table. For the complete setup you need two iPhones tuned with Nicholas Bryan's app and an apple laptop and you are ready to rock. Mopho DJ uses iPhone's' accelerometer and gyroscope to detect, emulate and recreate DJ's scratching motion. The data collected is wirelessly transmitted to the DJ's computer to manipulate its audio playback.
For hardware, a single mobile phone, piece of sticky rubber and plexiglass disc were used for each wirelessly enabled record. Fourth generation iPod Touch or iPhone 4 devices were found to work well. Both devices include a three-axis accelerometer and three-axis gyroscope with a maximum sample rate of 100 Hz as well as a multi-touch display and wireless networking capabilities. The iPod Touch is physically thinner than the iPhone 4 and found to be slightly preferable. In order to attach the device to a vinyl record, sticky rubber is placed in between the record and mobile device. Commercially available rubber mats (used to hold mobile phones against a car dashboard) were used and found to be suffciently sticky. Various plexiglass discs were used in place of a vinyl record. By varying the weight and size of record, a performer can customize the drag or friction between the record and slipmat to suit their needs.
Nicholas Bryan will present Mopho DJ at the New Interfaces for Musical Expression conference in Norway at the end of May.
Filed in:
MMF-Fantastick : Max Multitouch Framework for Fantastick on iPad, iPhone & iPod-touch
Mathieu Chamagne is happy to share this « framework » for Max & Fantastick.Fantastick is a free app for iPad, iPhone & iPod-touch : Fantastick is an extension of MMF Max Multitouch Framework : a set of abstractions to control max user interface directly within a multitouch screen.
MMF-Fantastick will draw on your ithing in Fantastick a copy of all UI objects of your Max patch, and let you control them directly from the multitouch screen of your device.It's really easy to configure, fast, bi-directionnal.. and free !
have a look at this video
February 21, 2011 By: Garth Paine
iPhone
Filed in:
Since upgrading to an iPhone 4 from my trusty 3GS, I have had poor reception and many lost calls. Optus said to take the phone into to Apple – Apple say it has only dropped 3 calls in the last month (not my experience) and so refer me back to Optus, so I thought I should log the call issues here:
Today whilst driving home, I had 2 calls dropped – I had to call them back – one of them twice and on the third time we gave up. I also hung up on 2 other calls, initiated by me, because there were so many words in the conversation dropped that we could not sustain the conversation.
All in all, I had one reasonable call, and 4 dysfunctional calls in a 45 minute period. NOT a good communication story