Filed in:
Just built one of these from a kit
Filed in:
These boards were developed at Concordia and are nice and small and customizable with Xbees – I think they look like and excellent tools for many interactive systems.
MiniBee – Sense/Stage Webshop.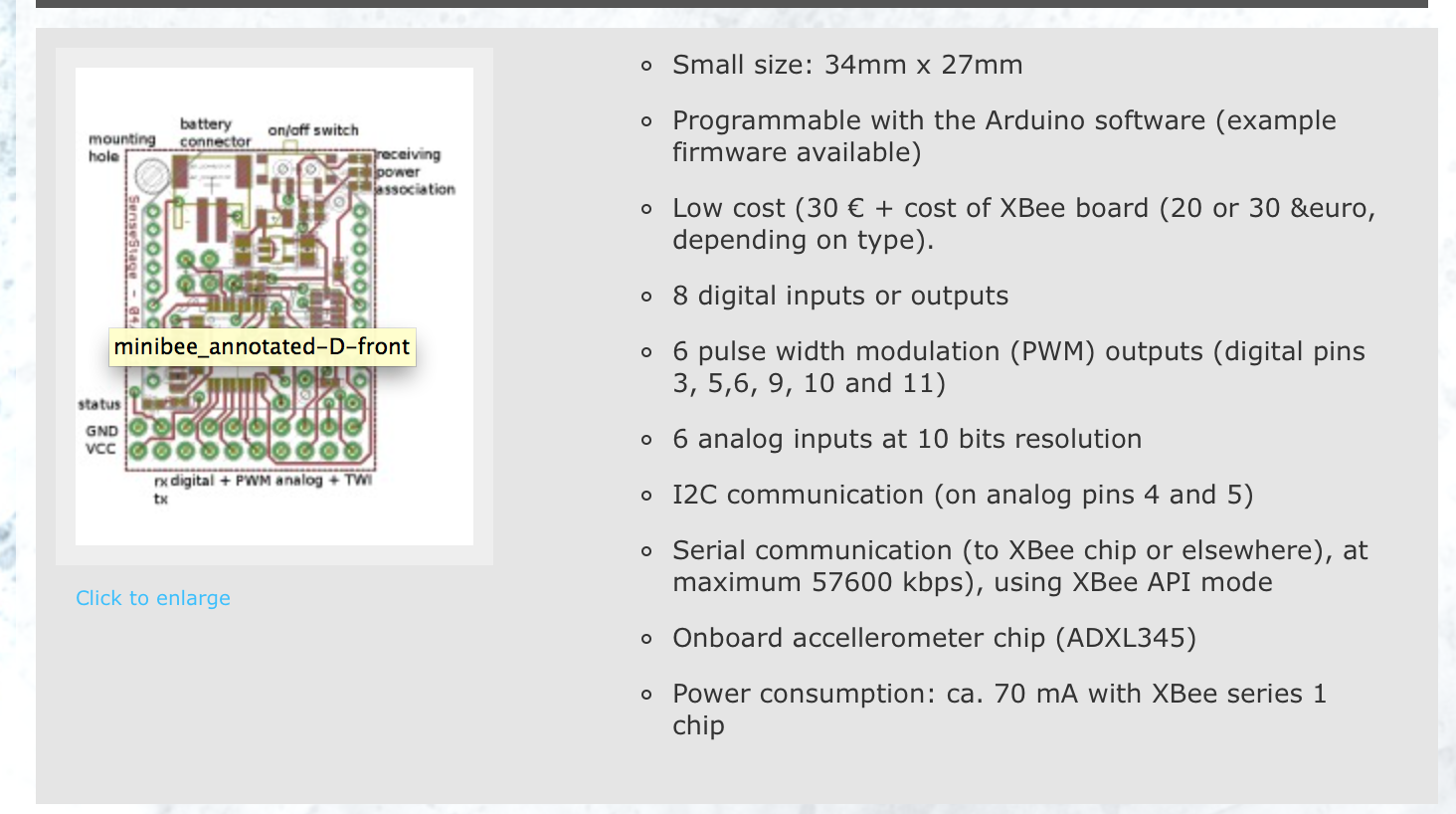 MiniBee Hardware
Filed in:
Interesting new micro-processor with wireless OSC inbuilt
http://www.x-io.co.uk/products/x-osc/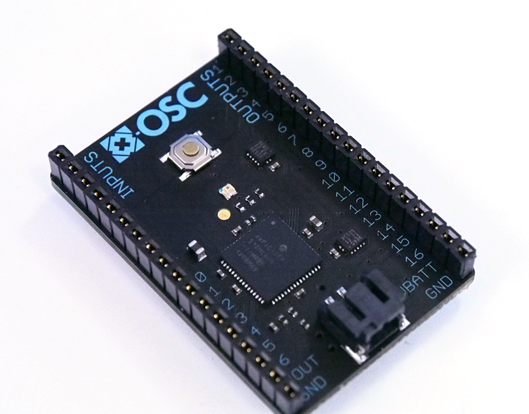 x-OSC is a wireless I/O board that provides just about any software with access to 32 high-performance analogue/digital channels via OSC messages over WiFi. There is no user programmable firmware and no software or drivers to install making x-OSC immediately compatible with any WiFi-enabled platform. All internal settings can be adjusted using any web browser.
I/O channels
16× analogue/digital inputs
16× digital/PWM outputs (up to 50 mA per channel)
13-bit ADC with 400 Hz update rate per channel
Up to 16-bit PWM resolution for 5 Hz to 250 kHz
4× serial communication channels
On-board sensors
Gyroscope (±2000°/s), accelerometer (±16 g) and magnetometer
400 Hz update rate
Networking
High-performance WiFi (802.11b/g, 54 Mbps)
Supports ad-hoc and infrastructure networks
Fully configurable by web browser
Filed in:
It is always great to see an established artists making interesting use of new technologies in performance
And to hear her telling us about how she plays
Filed in:
TinyCircuits – A Maker of Tiny Open Source Circuits.
These are super cool for small, wearable digital art projects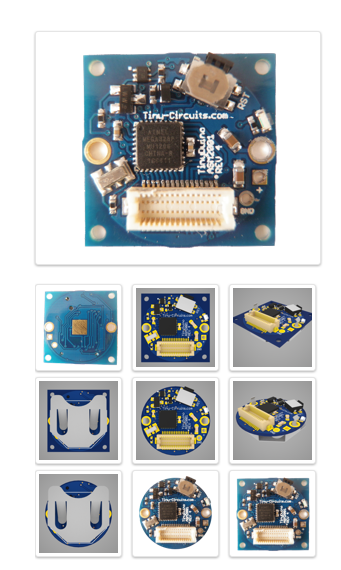 Filed in: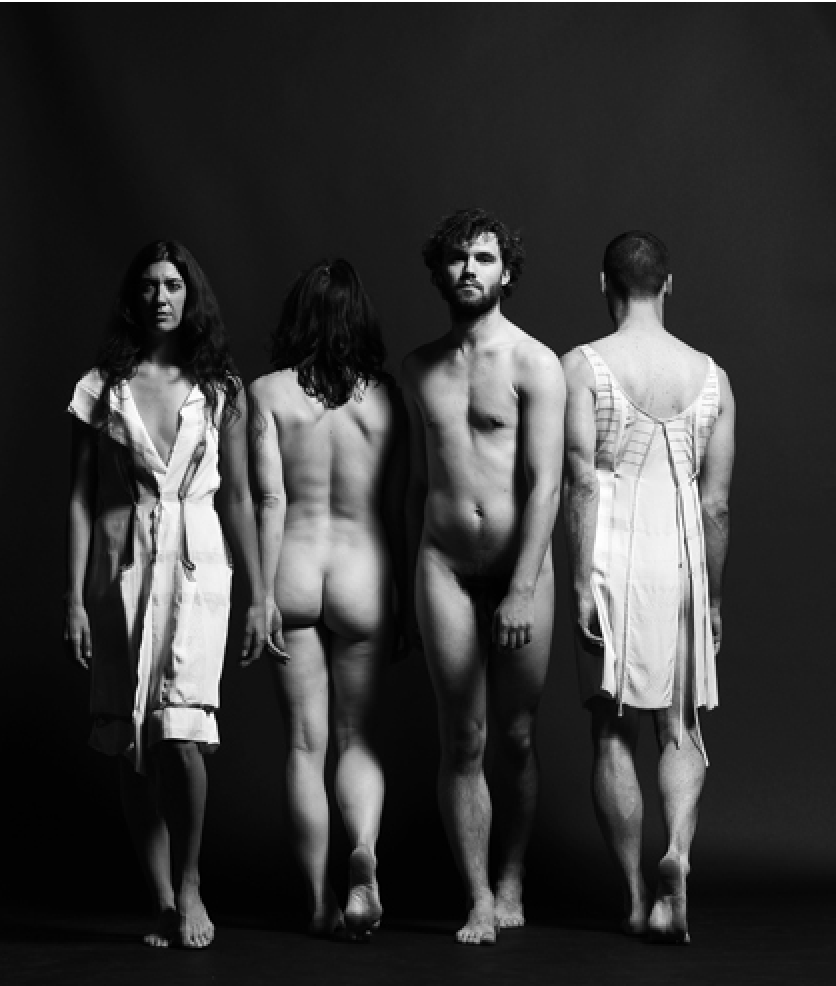 WORLD PREMIERE SEASON – one week remaining
tix. here
http://www.mtc.com.au/tickets/production.aspx?performanceNumber=6112
From vibrational energy and utopian impulses to alien abduction, this immersive performance draws together dance, sound, set design and fashion to envelop audiences into an otherworldly, transformative experience.
Choreographers Brooke Stamp and Phillip Adams construct a kinetic space where time is elastic; driven by sublime, generative sound composed and performed by Garth Paine. In the second half – Adams' Tomorrow – some members of the audience are asked to participate to become part of the installation and performance, creating an architectural abduction experience.
WARNING: This performance contains full nudity and immersive sound effects.